Join the ECoWeB study!
Use the free MyMoodCoach app to learn about your emotions.
Build YOUR emotional well-being, help others and support important science!
We are looking for 2000 16-22 year olds, who want to learn more about emotions or build emotional skills, and who don't have a history of clinical depression, from UK, Spain, Germany, Belgium, to take part in the study and to be followed over one year.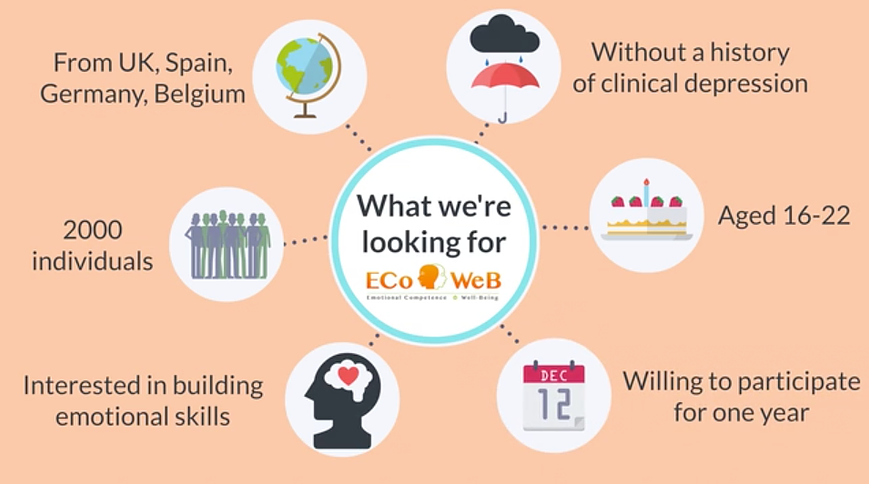 To enter the study, it is necessary to complete a state-of-the-art web-based assessment that investigates mood, and how well participants manage, understand and recognise emotions. It takes about 40 mins to 1 hour.
In the UK, recruitement starts 1st of June.