The ECoWeB Project aims to develop and disseminate a mobile application (App) to provide engaging and personalized tools and psychological skills to promote emotional wellbeing and prevent mental health problems in adolescents and young adults.
The project team involves 8 European nations (the UK, Germany, Belgium, Spain, Greece, the Czech Republic, Denmark, and Switzerland) working together in order to improve mental health care and access for youth:
To use technology as a tool to assess and promote emotional wellbeing.
To deliver empirically supported psychological interventions through a mobile application to address the needs of youth.
To improve mental health care access and prevent mental health problems in the youth.
ECoWeB aims to:
Better understand young people's emotions and emotional skills by tracking emotions on a mobile app and through web assessments over 1 year.
Promote well-being and prevent poor mental health by providing tools and exercises to practice within the mobile app.
It is open to young people aged 16-22 living in UK, Germany, Spain and Belgium, who DO NOT have current or past psychiatric disorders or active suicidality.
RECRUITMENT ACROSS EUROPE IS NOW COMPLETE!
WE HAVE OVER 3,800 PARTICIPANTS ACROSS THE UK, GERMANY, SPAIN, AND BELGIUM!
THANK YOU TO EVERYONE INVOLVED IN OUR STUDY!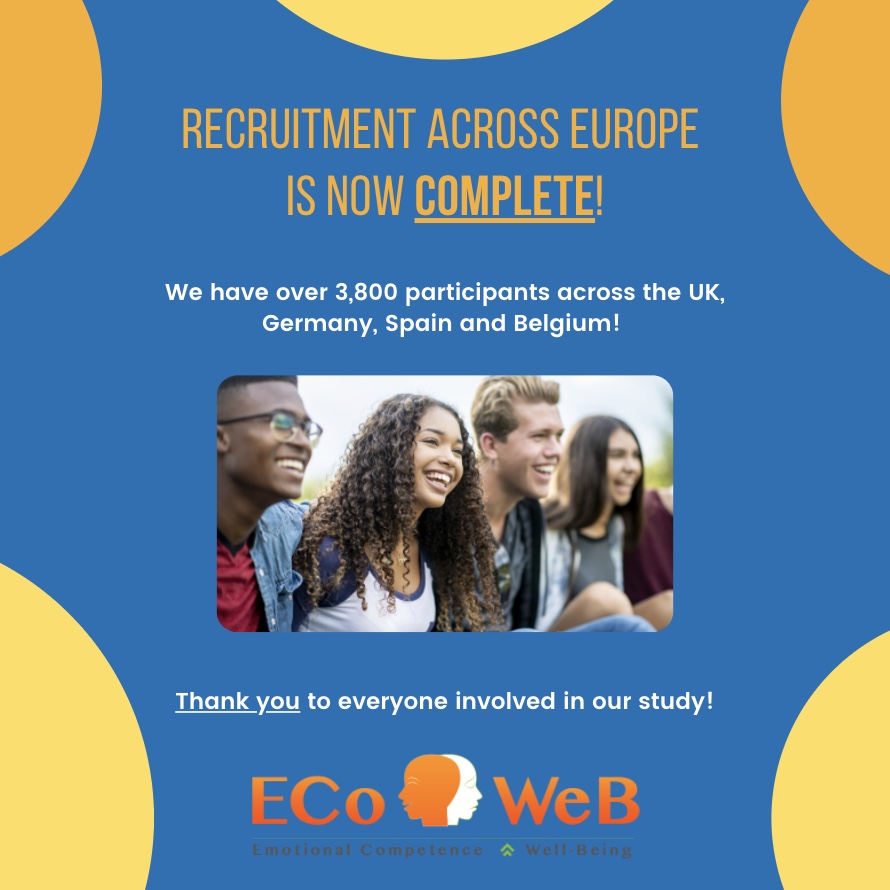 ---
---