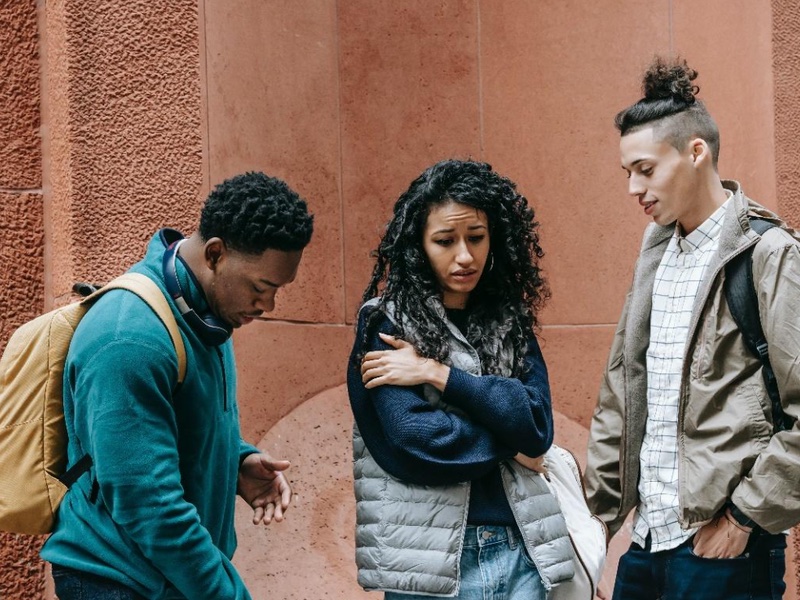 The Coronavirus disease 2019 (COVID-19) pandemic has led to unprecedented hazards to mental health globally. Several studies have been published since the outbreak analyzing the impact of COVID-19 on mental health in general population and its associated risk factors.
Xiong et al. (2020) conducted a systematic search and found high rates of symptoms of anxiety (6.33% to 50.9%), depression (14.6% to 48.3%), post-traumatic stress disorder (7% to 53.8%), psychological distress (34.43% to 38%), and stress (8.1% to 81.9%) reported in the general population during the COVID-19 pandemic in China, Spain, Italy, Iran, the US, Turkey, Nepal, and Denmark.
In terms of risk factors, younger age group (≤40 years) and student status was associated with higher distress (Xiong et al., 2020). In this sense, a cross-sectional study using data from a survey on the mental health of more than 1.2 million school-aged children and adolescents in China, found that 10.5% self-reported psychological distress (Qin et al., 2021).  Frequency of wearing a face mask and time spent exercising were factors associated with mental health.
Other risk factors include female gender, presence of chronic/psychiatric illnesses, unemployment, concerns about getting infected, and frequent exposure to social media/news concerning COVID-19 (Kunzler et al., 2021; Xiong et al., 2020).
Mitigating the effects of COVID-19 on mental health is an international public health priority, specially in young adults and adolescents.
References
Kunzler, A. M., Röthke, N., Günthner, L., Stoffers-Winterling, J., Tüscher, O., Coenen, M., Rehfuess, E., Schwarzer, G., Binder, H., Schmucker, C., Meerpohl, J. J., & Lieb, K. (2021). Mental burden and its risk and protective factors during the early phase of the SARS-CoV-2 pandemic: systematic review and meta-analyses. Globalization and health, 17(1), 34. https://doi.org/10.1186/s12992-021-00670-y
Qin, Z., Shi, L., Xue, Y., Lin, H., Zhang, J., Liang, P., Lu, Z., Wu, M., Chen, Y., Zheng, X., Qian, Y., Ouyang, P., Zhang, R., Yi, X., & Zhang, C. (2021). Prevalence and Risk Factors Associated With Self-reported Psychological Distress Among Children and Adolescents During the COVID-19 Pandemic in China. JAMA network open, 4(1), e2035487. https://doi.org/10.1001/jamanetworkopen.2020.35487
Xiong, J., Lipsitz, O., Nasri, F., Lui, L., Gill, H., Phan, L., Chen-Li, D., Iacobucci, M., Ho, R., Majeed, A., & McIntyre, R. S. (2020). Impact of COVID-19 pandemic on mental health in the general population: A systematic review. Journal of affective disorders, 277, 55–64. https://doi.org/10.1016/j.jad.2020.08.001