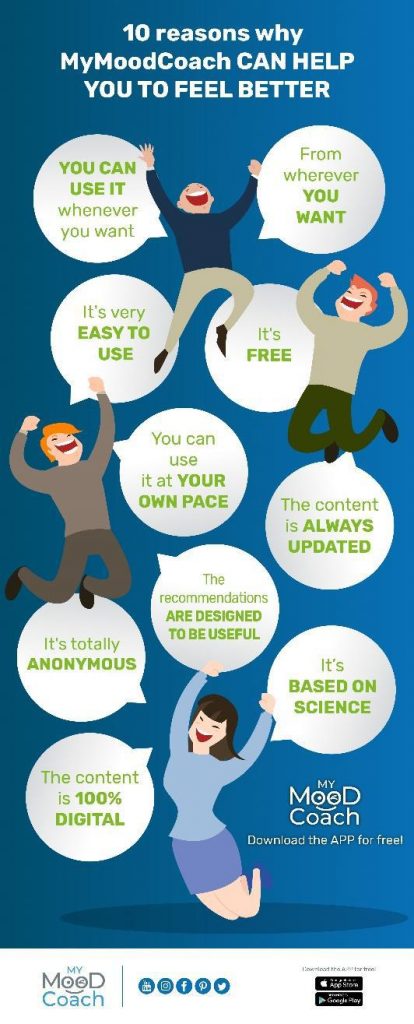 MyMoodCoachApp
ECoWeB aims to:
Better understand young people's emotions and emotional skills by tracking emotions on a mobile app and through web assessments over 1 year
Promote well-being and prevent poor mental health by providing tools and exercises to practice within the mobile app
It is open to young people aged 16-22 living in UK, Germany, Spain and Belgium, who DO NOT have current or past psychiatric disorders or active suicidality.
Emotions are especially important for young people because they go through major life changes like leaving home, starting work, developing romantic relationships, and set up how they will respond the rest of their lives.
Recognising, understanding and managing emotions is key to improving well-being, self-confidence, relationships, and success in education and career. These skills make up our Emotional Fitness.
To promote Emotional Fitness, we are using an app, the MyMoodCoach app (iOS or Android), powered by Monsenso, an app company, to monitor and learn about emotions in daily life and to improve emotional skills, coupled with web-based assessments over a year.
All participants receive the MyMoodCoach app, which helps monitor and learn about emotions in daily life. By using the app regularly for a few minutes each day over several weeks participants will learn what emotions they have most often and what influences when they feel better or worse.